By Amber Weigand-Buckley and Lisa Burris-Burns
Leading Ladies: Discover Your
God-Grown Strategy for Success
Find out how to step up to God's calling as thirty daring women redefine what leadership looks like. Authentic and heartfelt stories of world-changing women leaders of every hue, background, and job description, teach us by example how to battle to find our passion, connect with our gifts, and maintain forward-focused momentum in every season of life.
Author, Amber Weigand-Buckley, sets the tone with transparency and truth, inviting us into a conversation about mental health. Lisa Burris-Burns wraps up the collection of powerful stories with her chapter on risky surrender through change.
In my chapter, "Let Grit Move You to Greater Things", you'll learn how God shaped me for leadership. My treacherous past helped me overcome and persevere through the challenges to come. I talk about tenacity in seasons of transition. My story is living proof we can identify God's timing because it is simply undeniable.
What an honor to share the stage with leading ladies, Babby Mason, Candace Payne, Jacquelyn Marushka, Martha Bolton, Katy Nichole, Kymberlie Joye, and so many more powerhouse women–as they explore leadership purpose and living a life that counts.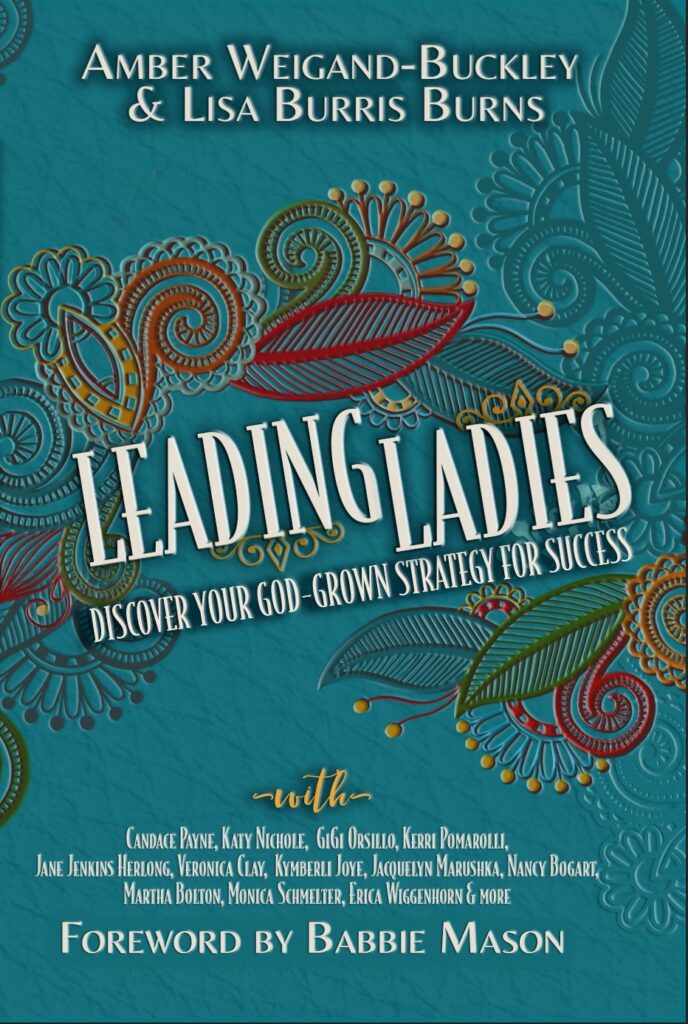 ---
---